Welcome to our Stick Spotlight series, where we'll be featuring a different member of the Chef's Cut Crew and their favorite Meat Stick (or their "soulstick") each month, to highlight how our chef-crafted, portable protein snack fits into their lifestyle.

What is a soulstick, you might ask? (Good question). In a world of Meat Sticks, your soulstick, with its unique flavor, high protein, and ultra portability, is the stick that fits best into your lifestyle making it the stick that speaks to your 'soul'. Your go-to stick, your 'If I had to choose a best friend stick, it would be this stick' stick.

This month, we're featuring Jamaal in our Stick Spotlight series.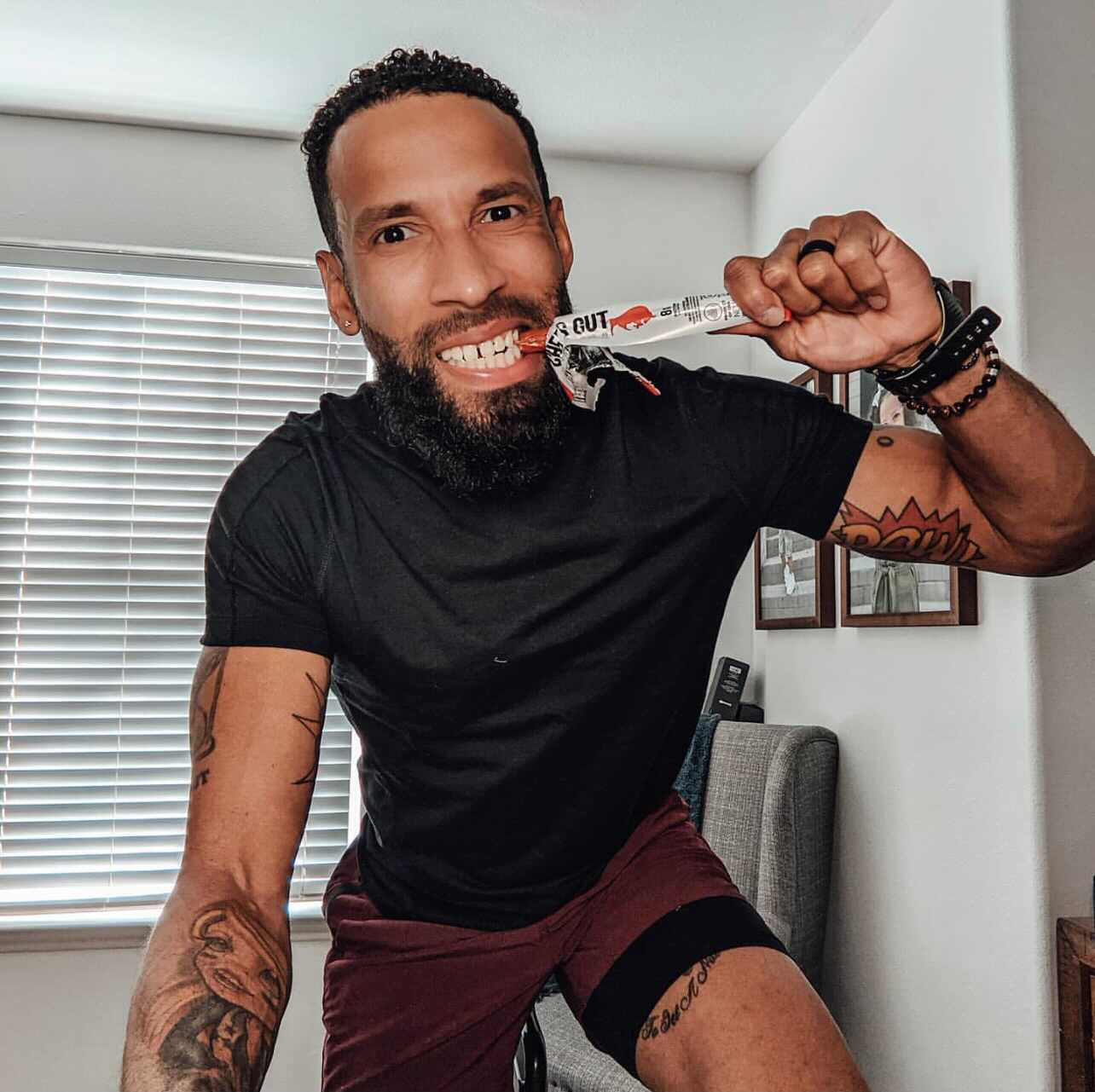 Jamaal is a Fitness Trainer, husband, and father of two who enjoys bringing daily inspiration for body and mind to his fans on his Instagram account @fitmrmom! Jamaal is paired up with our Zero Sugar Meat Stick, and we're excited to share how it fits in with his everyday life.
Get to know jamaal and What fuels his healthy lifestyle
What do you do to start your day off right? 
I always try to dedicate 30 minutes when I wake up, without technology. Just appreciate another day on this earth.
Why does the flavor of your "soulstick" speak to you?
I love eating things that are simple. As soon as I bite into it, immediate flavors come out. Nothing like eating something satisfying!!
What's one piece of advice you would give to your younger self?
Do not be afraid of failure. Failures are only lessons on working a little harder for future success. They will only be the end result if you choose it to be.
Why would you recommend this stick/"soulstick" to your friend?
As someone who is in the fitness industry, I am always coming across people who are working out on an empty stomach. Time is always an issue. I recommend keeping Chef's Cut Zero Sugar stick in their bags. That way they can have a great source of protein with them on the go, and know that they workout to their fullest potential!!
How does Chef's Cut fuel your lifestyle?
It's ready to eat and ready to go! I can pack a couple of these in my gym bag. And when I feel I'm running on empty, I grab one of these bad boys and I'm ready to go!!