We're keeping it OG for this month's Stick Spotlight series. For August, we're featuring James from our Chef's Cut Crew and his "soulstick": our Original Smokehouse stick. "Meat" James - he knows a thing or two about smoking meats and shares his expertise with his fans @greenleaf.bbq.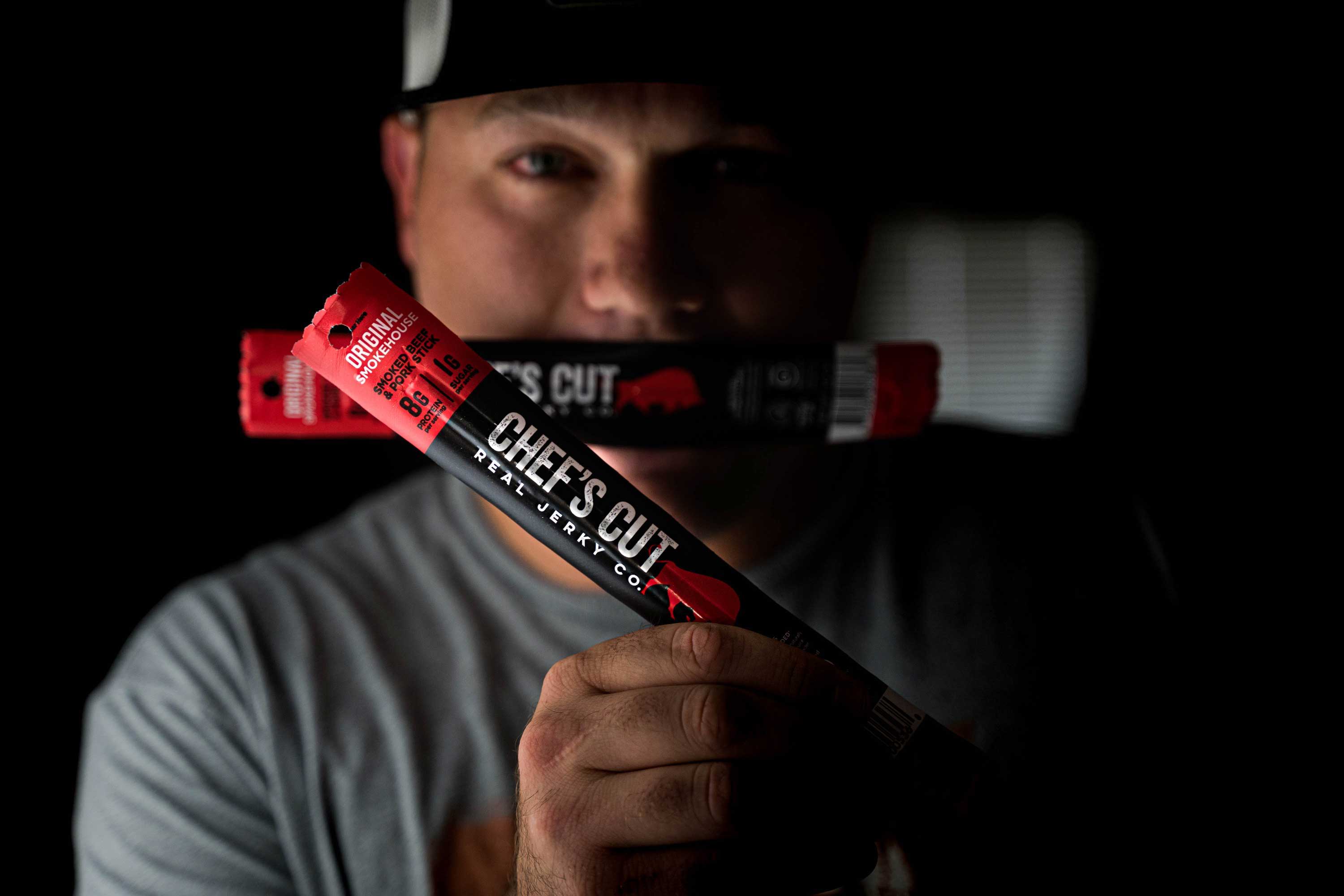 Get to know JAMES and what fuels HIS lifestyle
What do you do to start your day off right? 
Being active duty Army we get up super early so my day starts off with a workout and then some protein for breakfast.
Why does the flavor of your "soulstick" speak to you?
The flavor is everything you want in a meat stick from the tenderness to texture and I have tried a lot of different meat sticks. This one is my absolute favorite.
What's one piece of advice you would give to your younger self?
Don't ever settle for ok, strive to be the best person you can be and not let anyone or anything stop you.
Why would you recommend this stick/"soulstick" to your friend?
It's absolutely incredible and the tenderness and flavor will burst in your mouth.
How does Chef's Cut fuel your lifestyle?
Working long days, I need some amazing protein to help fuel my body. Chef's Cut definitely helps fuel that fire.