Welcome to our Stick Spotlight series, where we'll be featuring a different member of the Chef's Cut Crew and their favorite Meat Stick (or their "soulstick") each month, to highlight how our chef-crafted, portable protein snack fits into their lifestyle.

What is a soulstick, you might ask? (Good question). In a world of Meat Sticks, your soulstick, with its unique flavor, high protein, and ultra portability, is the stick that fits best into your lifestyle making it the stick that speaks to your 'soul'. Your go-to stick, your 'If I had to choose a best friend stick, it would be this stick' stick.

We're kicking off our first feature in our Stick Spotlight series with Jessica.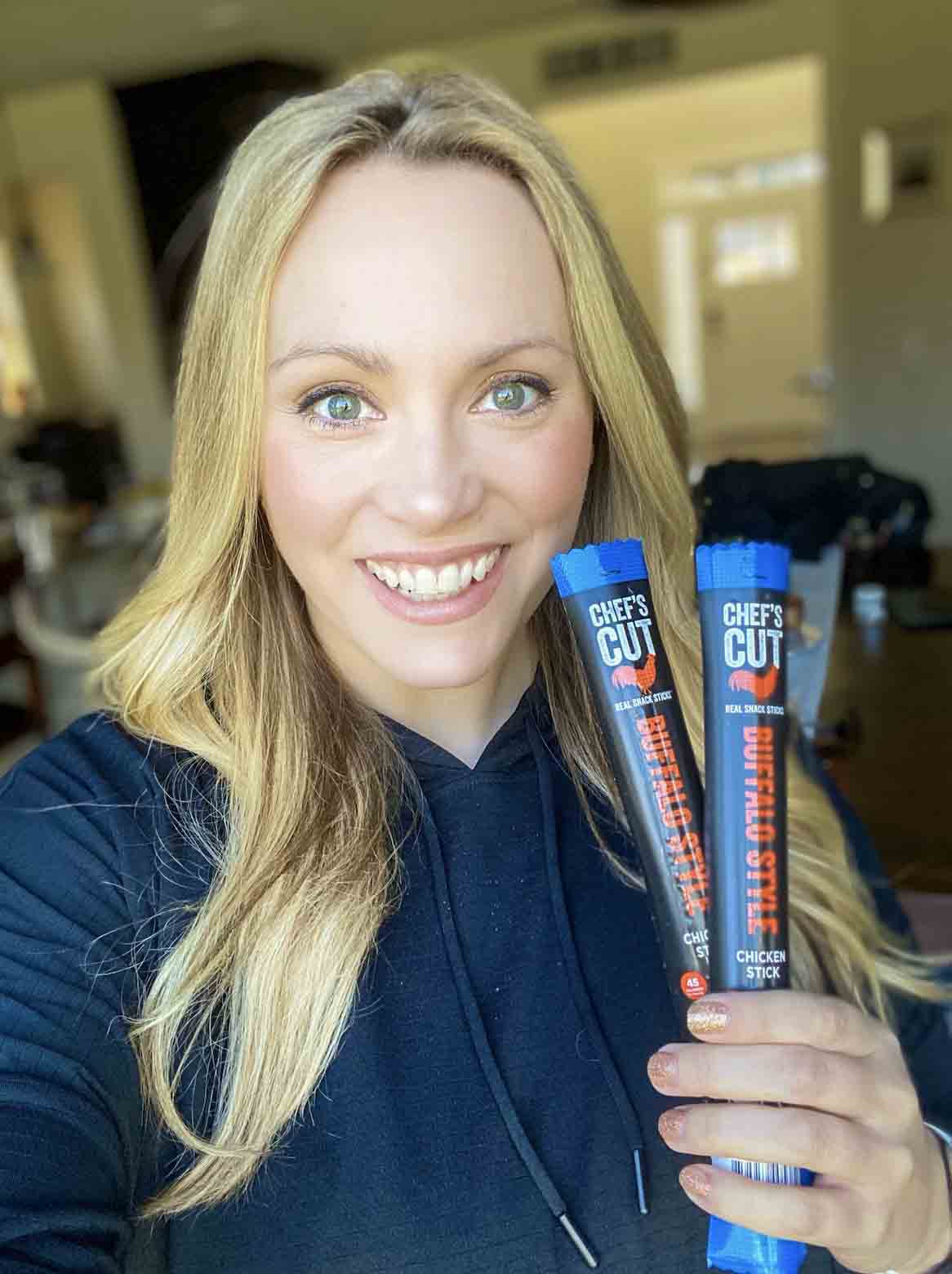 Meet Jessica, @saucedpdx! Jessica loves saucy foods and runs a blog dedicated to sauces and condiments! Jessica is paired up with our Buffalo Style Meat Stick, and we're excited to share how it fits in with her everyday life..
Get to know JESSICA and What fuels HER healthy lifestyle
What do you do to start your day off right? 
I usually start my day off with a cup of coffee in a fun mug - I have a mug collection and my recent favorite is a rainbow Dolly Parton mug.
Why does the flavor of your "soulstick" speak to you?
I love buffalo sauce, spicy wings and all things saucy and spicy so this soulstick flavor was right up my alley!
What's one piece of advice you would give to your younger self?
Be an advocate for yourself and go with your gut feeling - regarding everything.
Why would you recommend this stick/"soulstick" to your friend?
I have some friends who follow low carb diets and a lot like me who love tasty snacks on the go - this checks both boxes!
How does Chef's Cut fuel your lifestyle?
Portability is key; I always carry a giant purse with lots of snacks (usually for my fiancé, but I digress). This meat stick is perfect to eat on the go - whether it be a pre-gym snack or just something for feeling "hangry" while waiting in line at the grocery store.
shop JESSICA'S favorite meat stick