We're adding some heat to our Stick Spotlight series! For July we're featuring Krista from the Chef's Cut Crew and her "soulstick": our Jalapeño stick. Krista loves the jalapeño heat, and shares recipes 'that aren't complicated but never boring' with her fans! "Meat" Krista at @desocio_in_the_kitchen.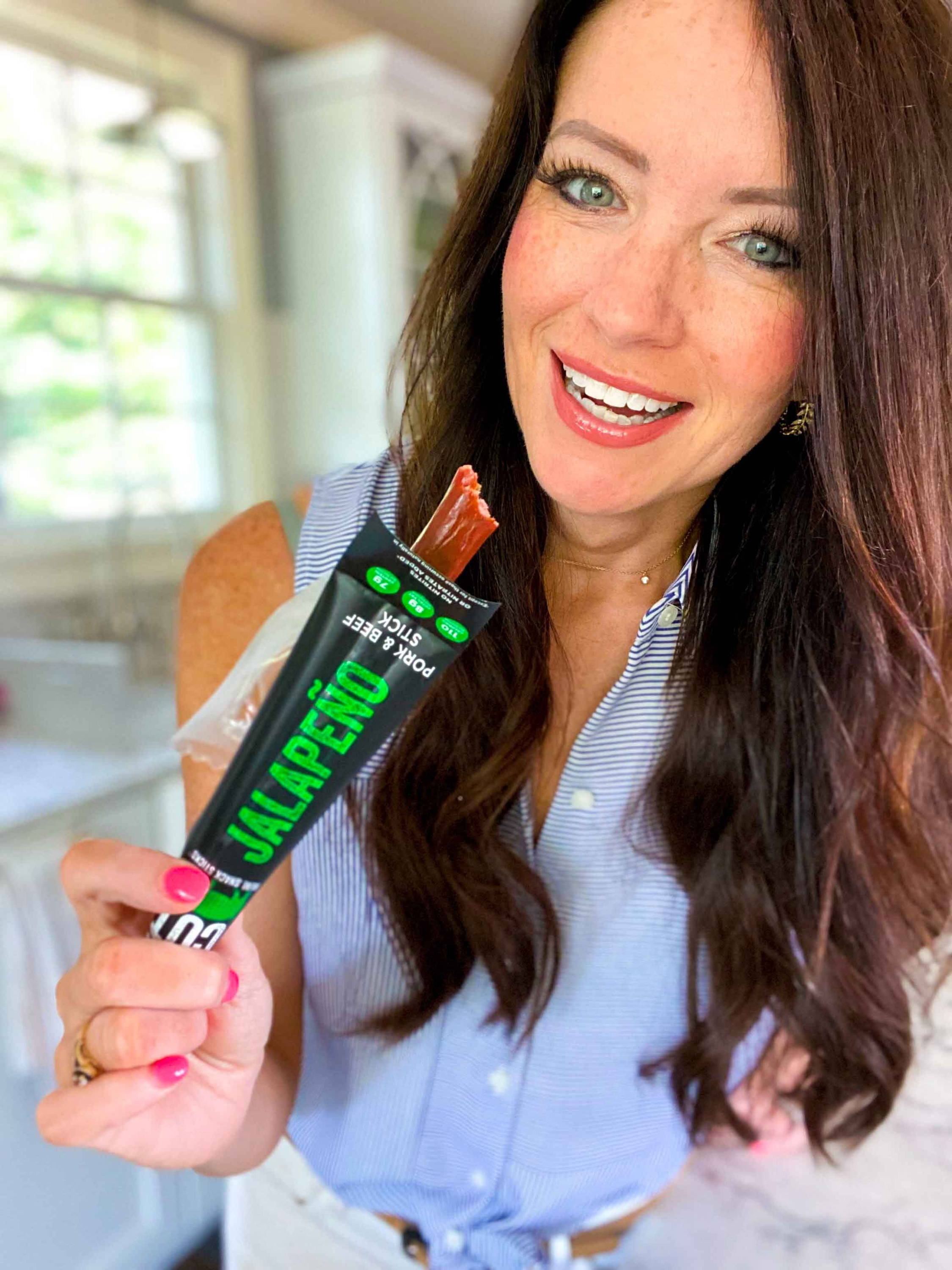 Get to know Krista and what fuels her healthy lifestyle
What do you do to start your day off right? 
Getting up early, having time to enjoy my coffee and ease into things starts my day off right.
Why does the flavor of your "soulstick" speak to you?
I like to think I'm a little spicy just like a jalapeno, unassuming on the outside but fiesty when you get to know me.
What's one piece of advice you would give to your younger self?
Start investing in a ROTH and 401K earlier.
Why would you recommend this stick/"soulstick" to your friend?
I would recommend Chef's Cut snack sticks to friends because they taste great with just enough spice for great flavor and aren't full of weird fillers.
How does Chef's Cut fuel your lifestyle?
I'm a Director of Marketing and food blogger who does catering as well, so my schedule is unpredictable at best. I never leave my house without snacks. My purse, my car, my desk - I'm always stocked and Chef's Cut meat sticks are quick, tasty, and provide protein and the energy I need to finish the day strong.
shop Krista's favorite meat stick