WARNING! Things are heating up for this month's Stick Spotlight. For October, we're featuring Matt from our Chef's Cut Crew and his "soulstick": our Ghost Pepper meat stick."Meat" Matt, he's a fan of spice and loves showing his fans how to bring the heat to their dishes @girldadgrills.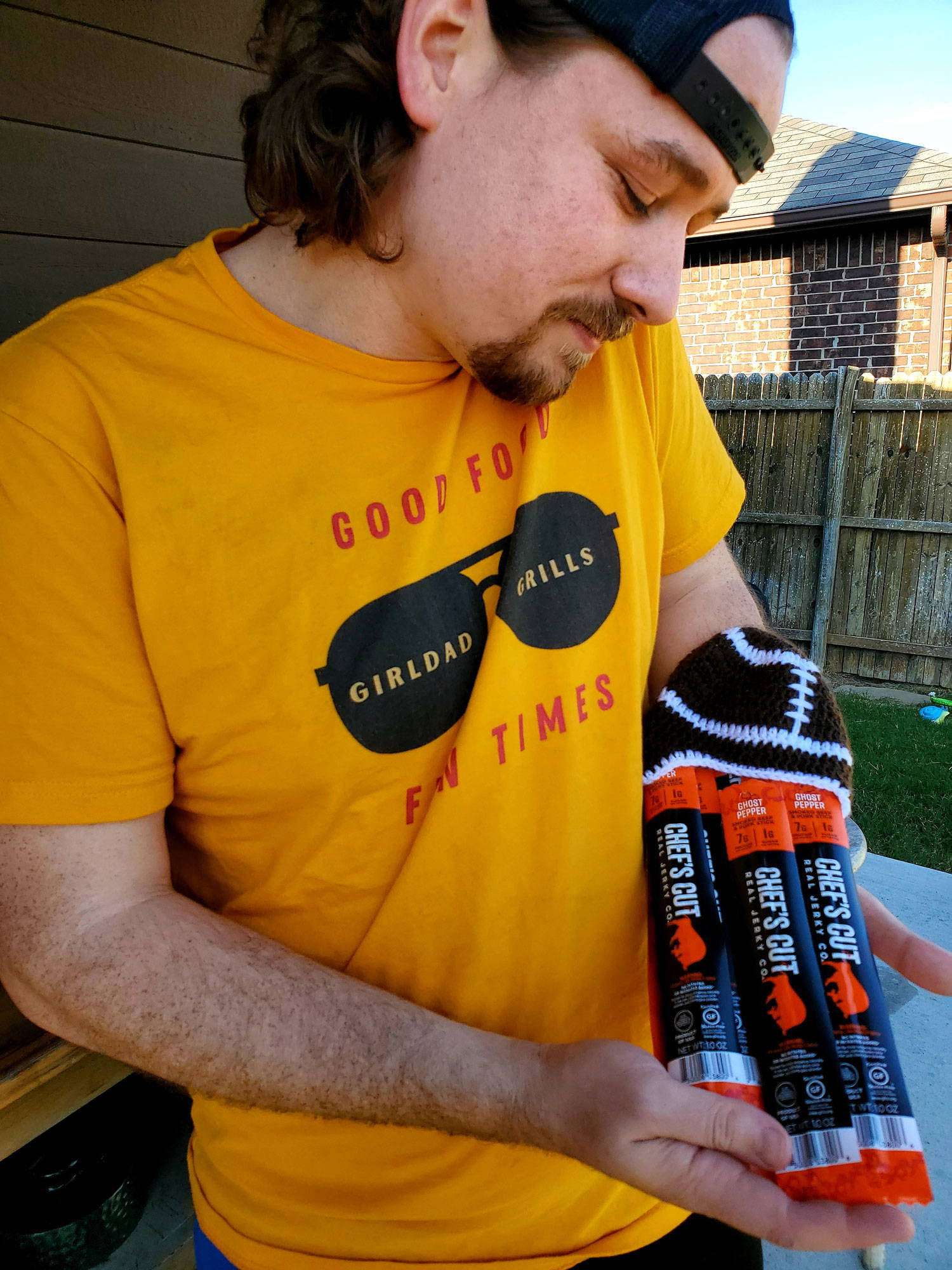 Get to know MATT and what fuels HIS lifestyle
What do you do to start your day off right? 
Coffee, a solid breakfast and good tunes 🤘🏻
Why does the flavor of your "soulstick" speak to you?
I'm a huge fan of spicy food, but for me flavor has to be there as well. That's what I love about the Chef's Cut Ghost Pepper soulstick, perfect level of heat with great flavor.
What's one piece of advice you would give to your younger self?
Skip the gas grill!!! I wish I purchased a charcoal grill much sooner than I did. Nothing like cooking with fire.
Why would you recommend this stick/"soulstick" to your friend?
Because I like my friends and I want them to enjoy the good things in life.
How does Chef's Cut fuel your lifestyle?
Chef's Cut is the perfect snack for all aspects of my life. Whether I'm snacking while working, snagging a bite in between my long BBQ cooks or out and about with my daughter's, Chef's Cut keeps me going.