The holiday season is upon us, so we're 'Talking Turkey' with Chad aka Brie Willy to share his Turkey Tips to prepare you for the cooking that comes with the holiday season. Today we're sharing Chad's tips - from how he chooses a quality turkey to his preferred cooking method (including Brie Willy's very own brine recipe). Get ready, these tips may be the (tur)key to the perfect holiday dinner.

Tip #1: Choose a quality turkey
"It's important when shopping for a turkey to get the best quality possible. I recommend looking for something that is natural – when meat is raised right, it tastes right." - Brie Willy.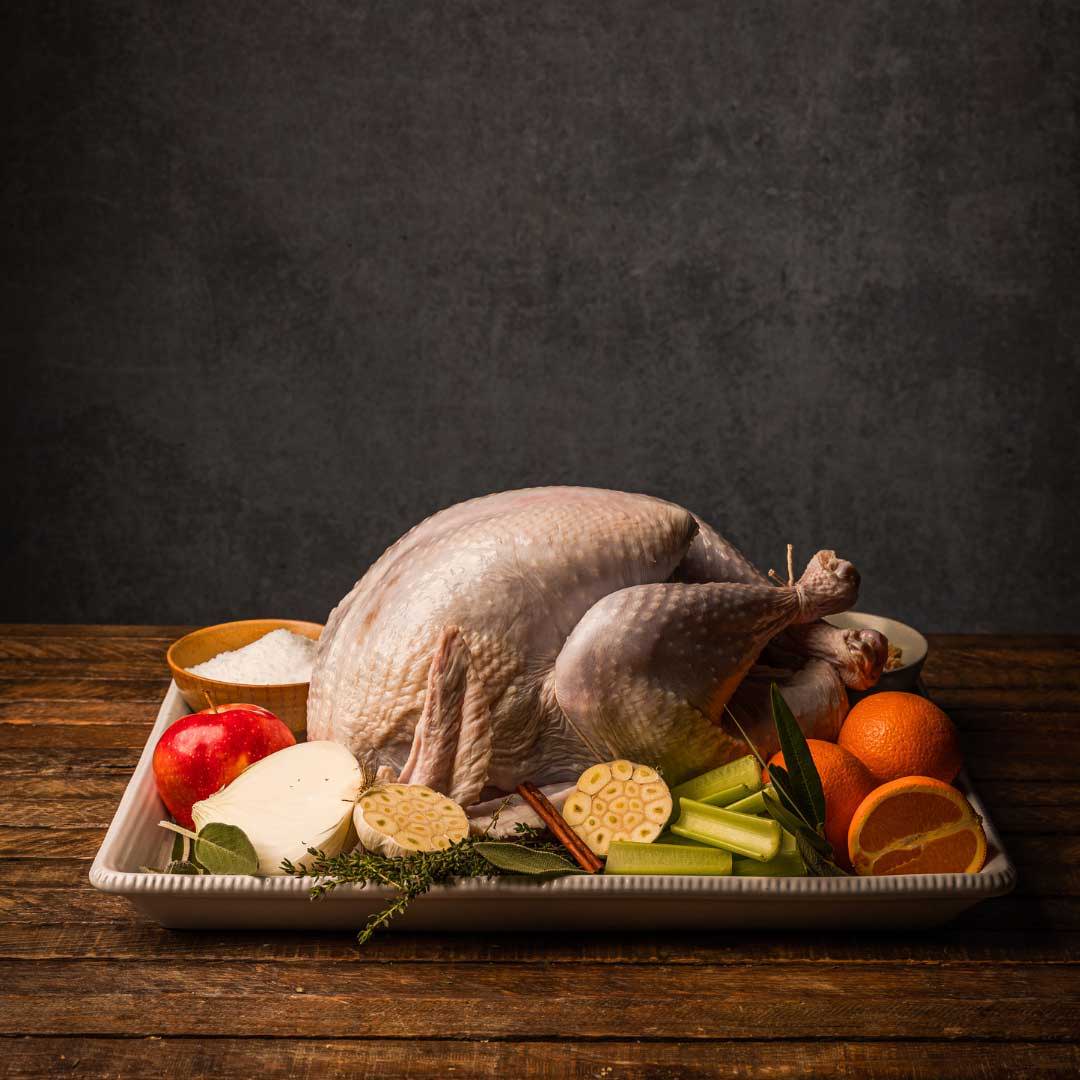 Tip #2: Brine with citrus, herbs, and aromatics
"I've tested different brining methods and this one is always my favorite. Instead of using brine kits that have dried herbs, sugar, and salt, I prefer everything fresh. A combination of fresh citrus, aromatics, and spices make a huge difference." - Brie Willy.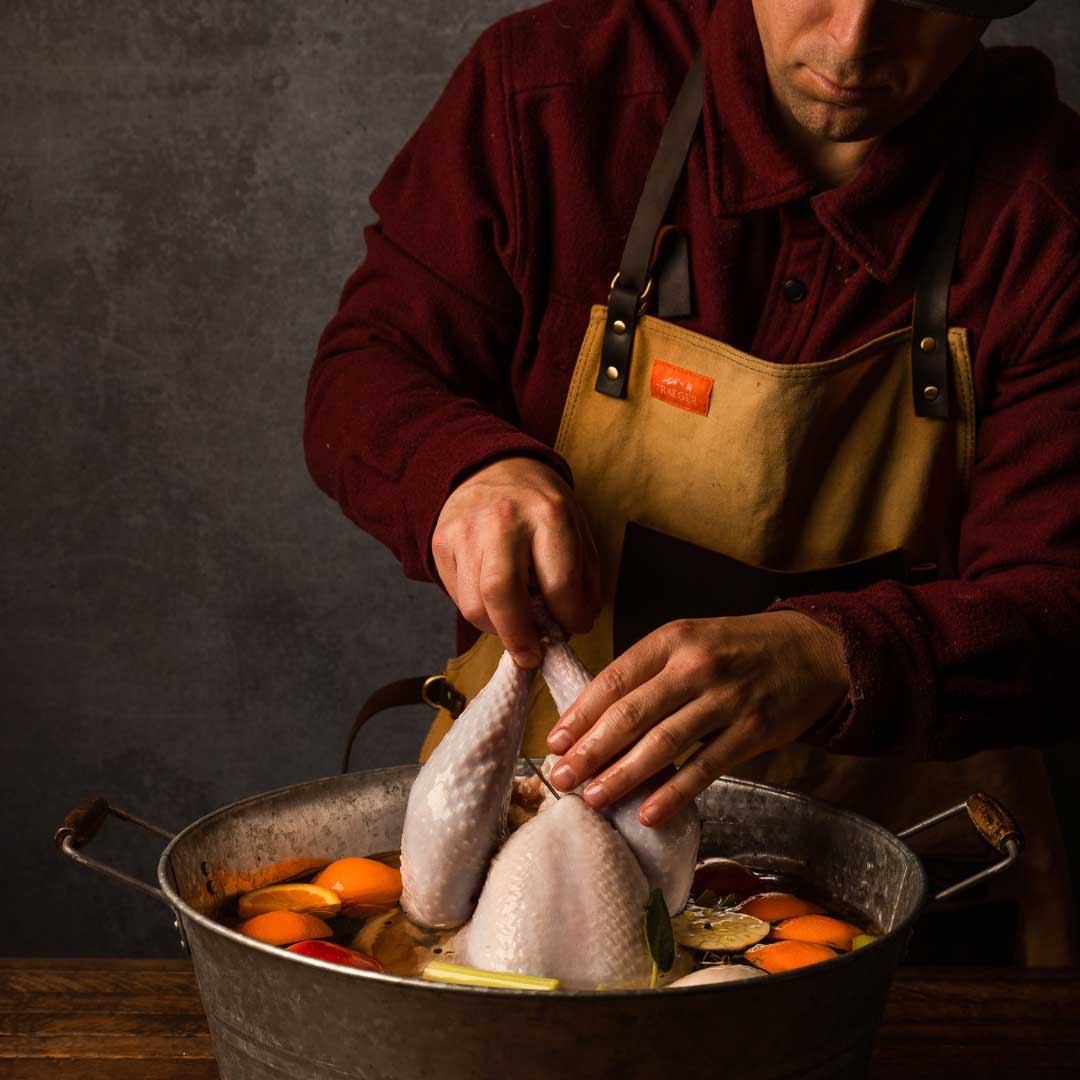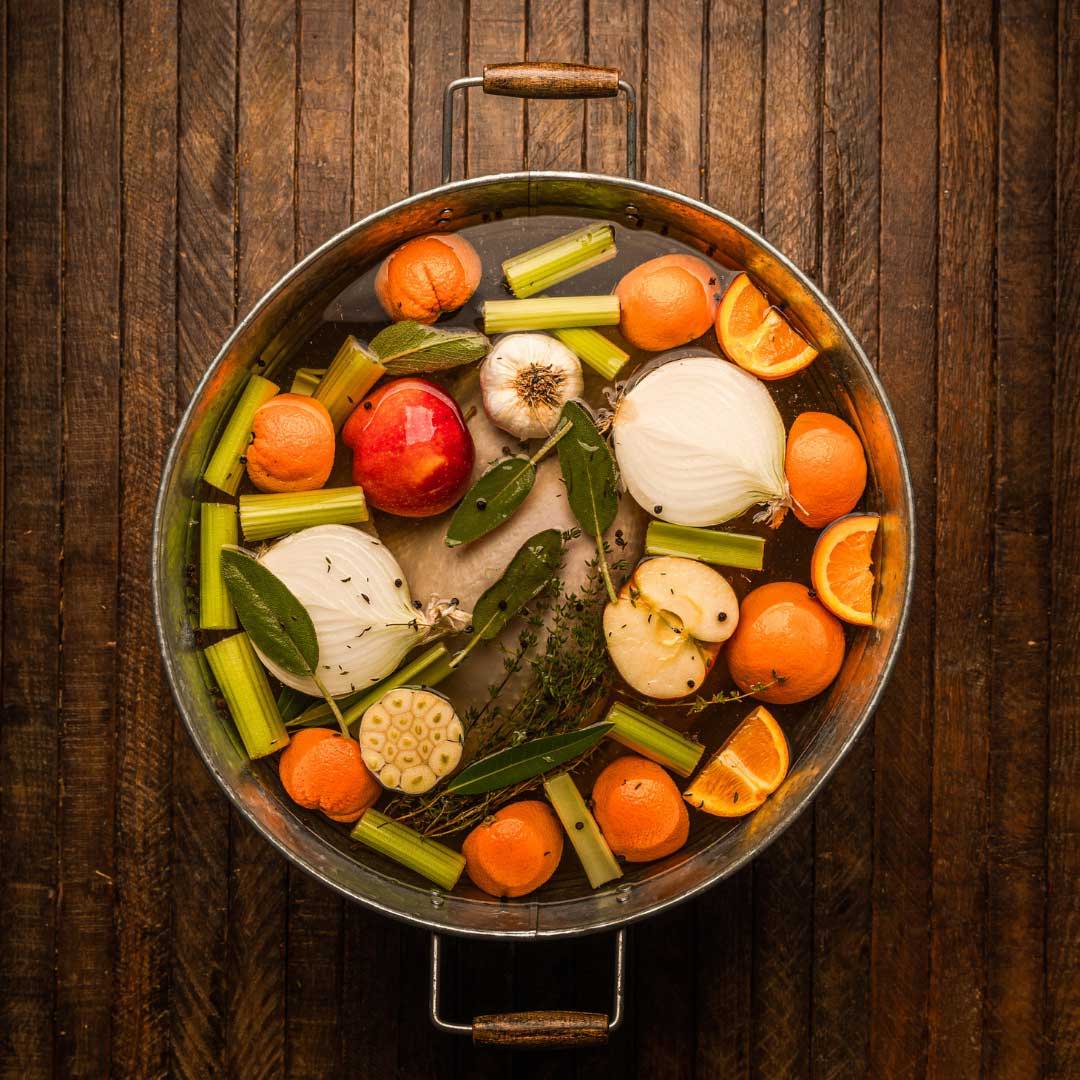 Check out Brie Willy's very own brine recipe below!


Brie Willy's Sweet Apple & Citrus Turkey Brine
Ingredients
2 gallons water

1 cup kosher salt

1/2 cup brown sugar

2 oranges, quartered

1 bulb garlic, sliced in half

2 apples, quartered

2 celery stalks

1 white onion, halved

1 sprig of rosemary

1 cinnamon stick

few sprigs of thyme

bay leaves

peppercorns
Directions 
Add a few cups of water to a large stock pot with the salt and sugar. Bring to a boil for a few minutes until the salt and sugar have dissolved.

Add remaining water to the stock pot along with the rest of the brine ingredients. Mix well and allow water to cool down before submerging the turkey. Make sure you have removed the turkey neck and giblets from the cavity before brining the turkey.

Brine turkey overnight or at least 8 hours. When ready to cook, remove the turkey from the brine and rinse under cold water. Place on a baking sheet and pat try with paper towels.

Drizzle olive oil or butter over the skin. Season with salt and pepper, a poultry rub, or some type of compound butter.

Cook as desired until the internal temperature reaches 162 degrees in the breast.

Tip #3: If you can, smoke your turkey
"I love to smoke my turkeys on a Traeger pellet grill at 275 degrees. I use a combination of apple and pecan wood for a subtle sweet smoke. I baste my turkey with melted butter and thyme every 30 minutes to achieve that perfect golden skin. Pull turkey from the grill once the internal temperature hits 162 degrees in the breast. The carryover heat will continue to cook but not overcook."