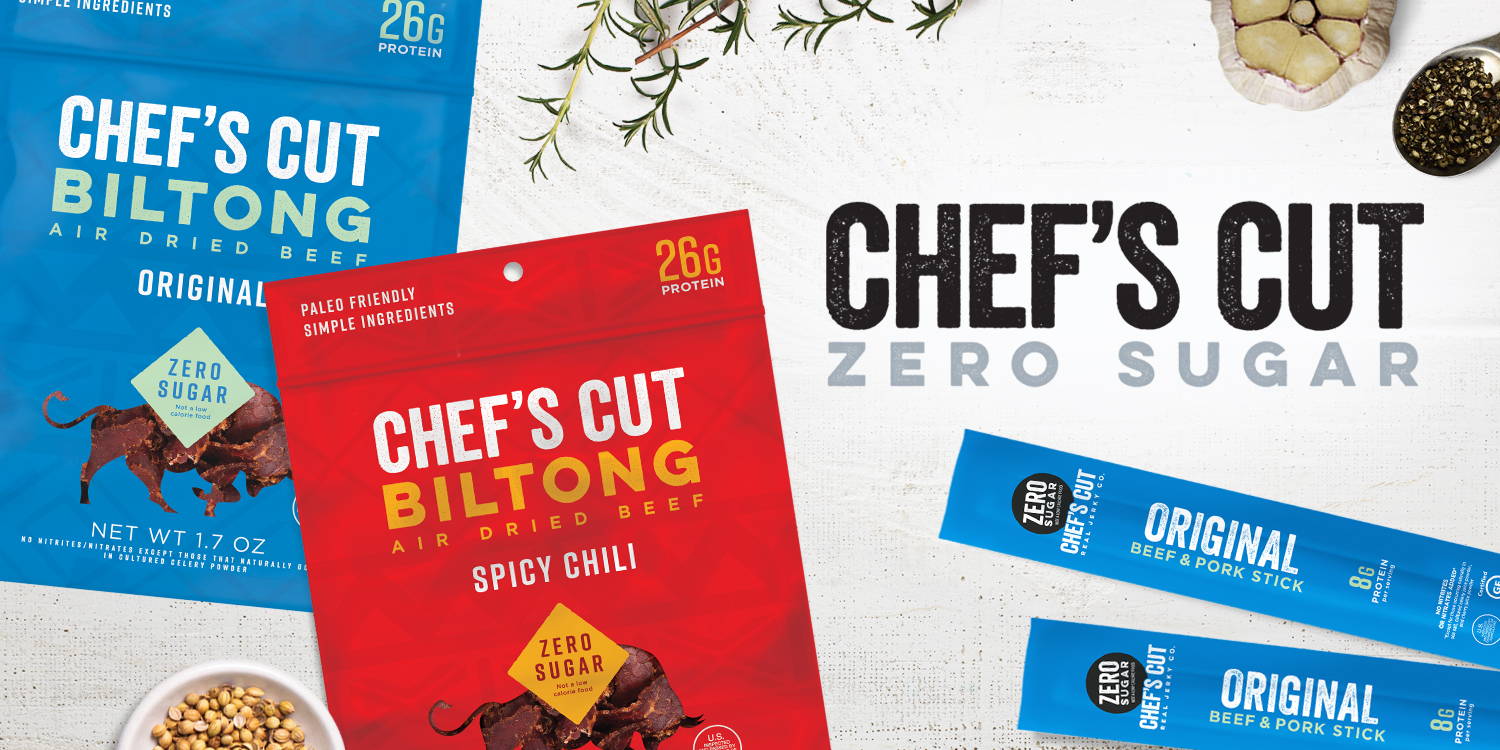 Whether you're on Keto, Paleo, or any other diet out there, it can be tough to find good snacking options. And while the diets themselves may come and go, we believe there will always be the need for simple, healthy snacking options. So, after countless hours in the kitchen, we're excited to introduce you to our line of Zero Sugar meat snacks. Using simple ingredients and no sugar or sweeteners, we've created two lines of meat snacks that are sure to satisfy whatever healthy eating plan you're following – without compromising on flavor.
Carbs and Sugar are everywhere you look. Even the "health food" aisles are stocked with sugary bars and shakes, making finding Keto-friendly snacks much more difficult than it should be. Well, we're here to make life a whole lot easier. Both of our Zero Sugar product lines are the perfect snacking option for those counting carbs and sugar (0g sugar & 0g carbs in our Meat Sticks, 0g sugar & 1g carb in our Biltong). And while the nutrition label is great, it's the flavor that will keep you coming back for more. All our products are hand-crafted by our chef to make sure that above all else our products are both simple and delicious.
Check out our a few of our top snacking ideas below!
---
Use Code ZERO20 at Checkout for 20% off your entire order!


---