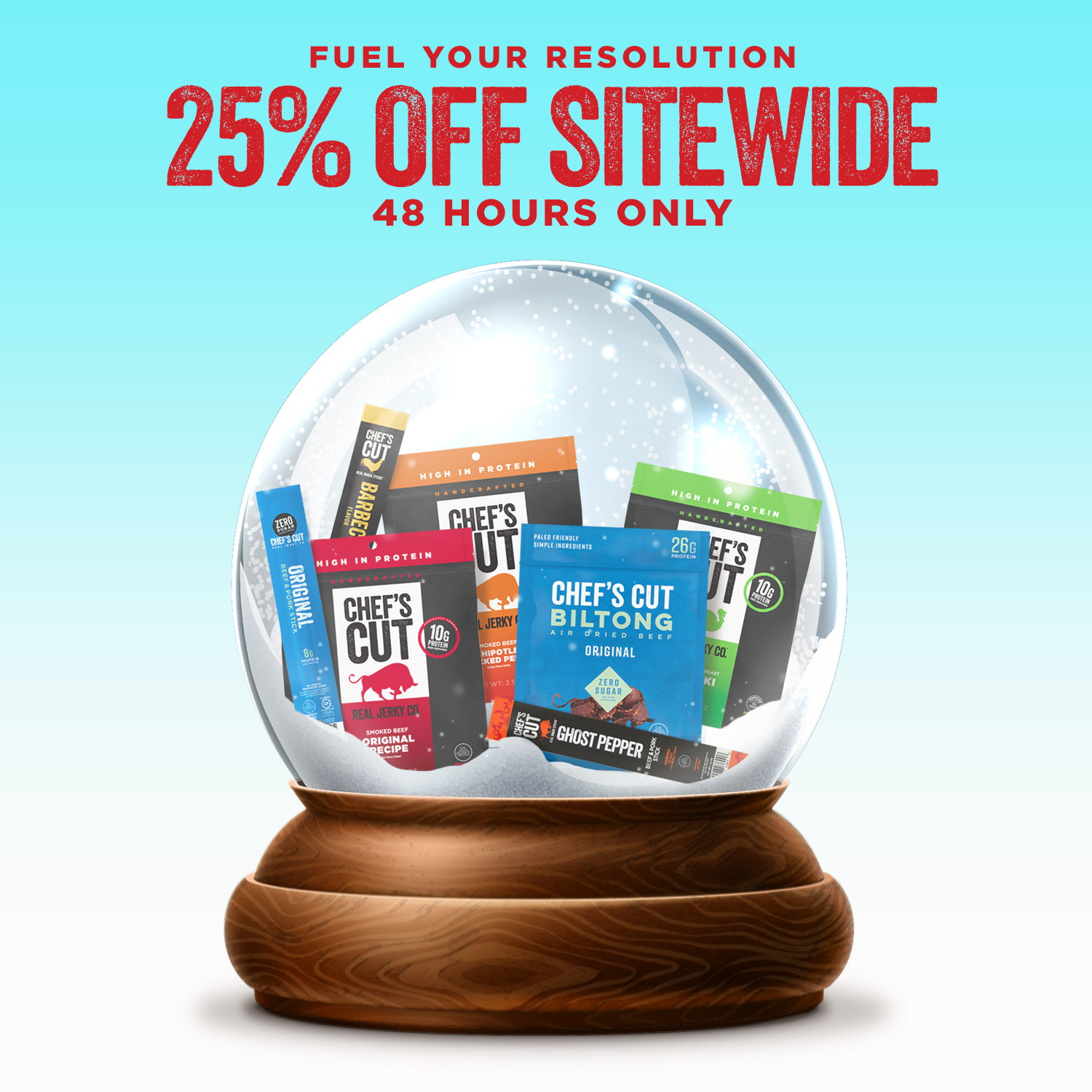 Looking for low-carb snacks which don't comprise on flavor? Whether it's a new you in 2020 or the old you just wants to eat a little better, we're excited to help you "meat" your goals with our healthy snack alternative! In addition to our Zero Sugar Biltong, we're excited to announce our new Zero Sugar Snack Stick – the perfect option to fuel anything from workdays to workouts and anything in-between.
Give them a try and let us know what you think!
Zero sugar, zero problem. Made with the same high-quality ingredients as our Original Snack Stick (minus the sugar, of course), our brand-new Zero Sugar Stick is packed with flavor and sure to fit the needs of any diet or meal plan. When you're trying to snack healthier or if you're trying out the keto diet, we think you'll agree these are the best tasting sticks out there!


Kick off the new decade with Chef's Cut's Zero Sugar, high-protein snacks!
We believe that eating better should never mean compromising on taste. Chef's Cut's zero sugar, high protein low carb snack offerings are sure to meet your standards. Looking for Keto friendly snacks? These sticks won't kick you out of that ketogenic state since they are zero carb! Always made with real ingredients and handcrafted by our chef, our Zero Sugar snacks are proof that passing up on sugar doesn't mean passing up on flavor. Chef's Cut Zero Sugar Sticks should be your healthy snack alternative.
---