Chef's Cut jerky uses recognizable, premium, chef-crafted ingredients like:
Worcestershire sauce

Soy sauce

Horseradish

Ginger puree

Pineapple juice

Honey

Sriracha

Chipotle peppers
And Chef's Cut meat snacks are always free from nitrites and nitrates.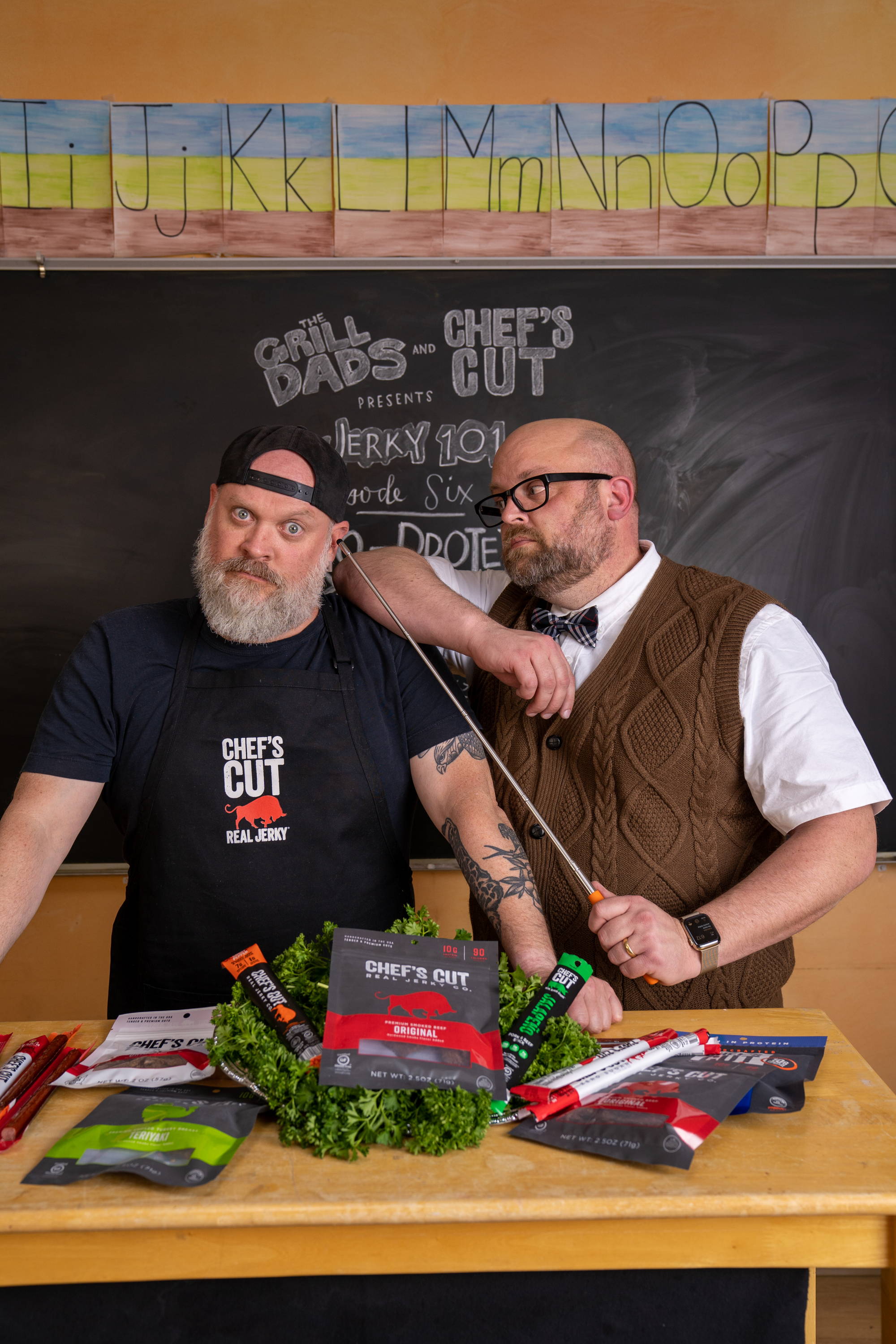 THE GRILL DADS KNOW GOOD QUALITY MEAT

The Grill Dads are Mark Anderson and Ryan Fey, also known as Mark and Fey. Best friends for more than 20 years, the two started cooking together for dinner parties and casual barbecues. As the hungry crowds grew, Mark and Fey were able to turn their passion for making crave-worthy weekend eats into appearances as guest executive chefs planning sold-out pop-up menus at Los Angeles restaurants.

Mark and Fey won Food Network's Guy's Big Project, an original competition reality series created and hosted by Guy Fieri, which led to the launch of their own Food Network series. Leaning into their roles as fathers to young children, appreciation for top-quality proteins, and lovers of 'dad jokes', Mark and Fey are now proudly known as the Grill Dads.