Recipes don't come much simpler than this. This take on avocado toast is a perfect, protein-packed start to the day, but also makes an excellent snack or light lunch. It's a divine combo – crunchy toast, creamy avocado, and flavorful biltong. And by all means, riff on this and add more toppings. Whether it's red pepper flakes, everything bagel seasoning, furikake, fresh herbs, cherry tomatoes, pickled red onions, radish, or a fried egg, the possibilities are endless!
4 slices of bread of your choice
2 ripe Hass avocados, halved and pit removed
1.7 ounces Chef's Cut Real Jerky Biltong (original or spicy)
Kosher or flaky sea salt
Extra virgin olive oil, optional
Fresh lemon or lime juice, optional
Toast bread evenly. Scoop the flesh of the avocado out of each half and place in a bowl or on a cutting board. Mash, using a fork, with a little lemon juice to help prevent discoloration. Top slices with avocado mash, a sprinkle of kosher salt, a drizzle of olive oil, if using and the biltong. Serve immediately.
Serves 2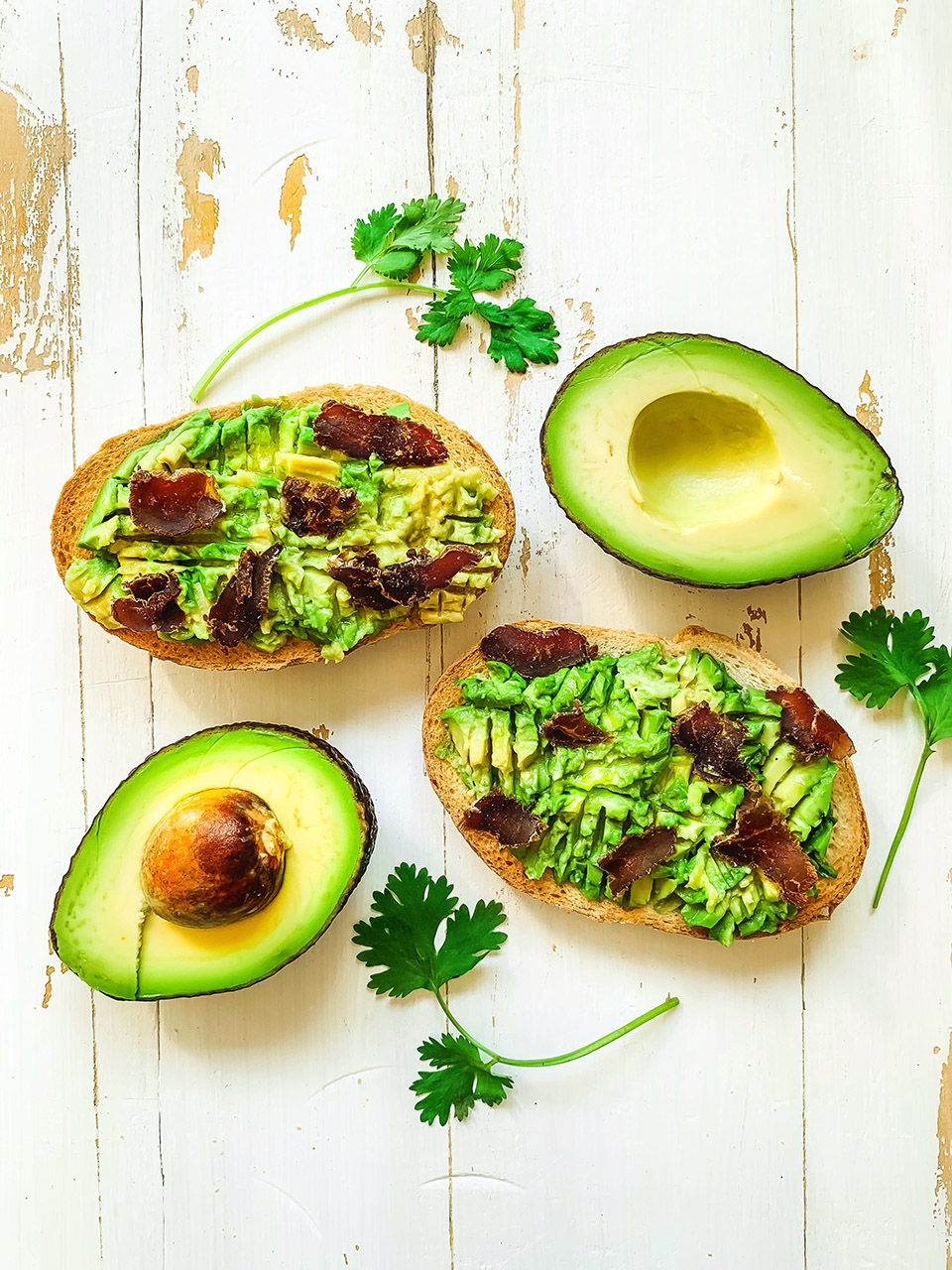 We would love your feedback!
Here at Chef's Cut we do our best to listen to our customers so we'd love to get your feedback on what content you would like to see us post! Let us know in the comments below, or shoot us an email at info@ccrj.com.
Thank you,
The Chef's Cut Team